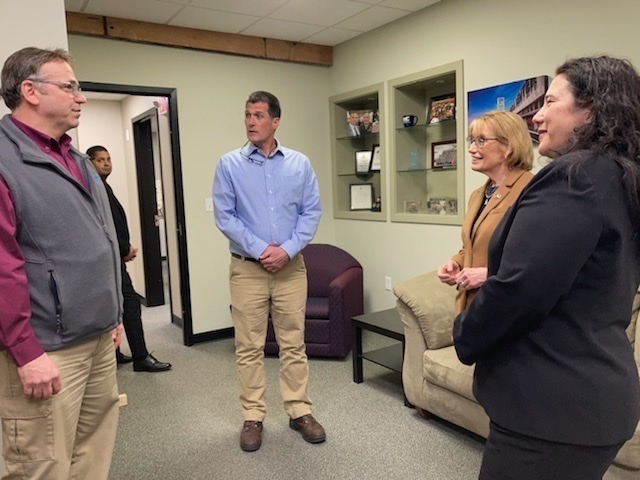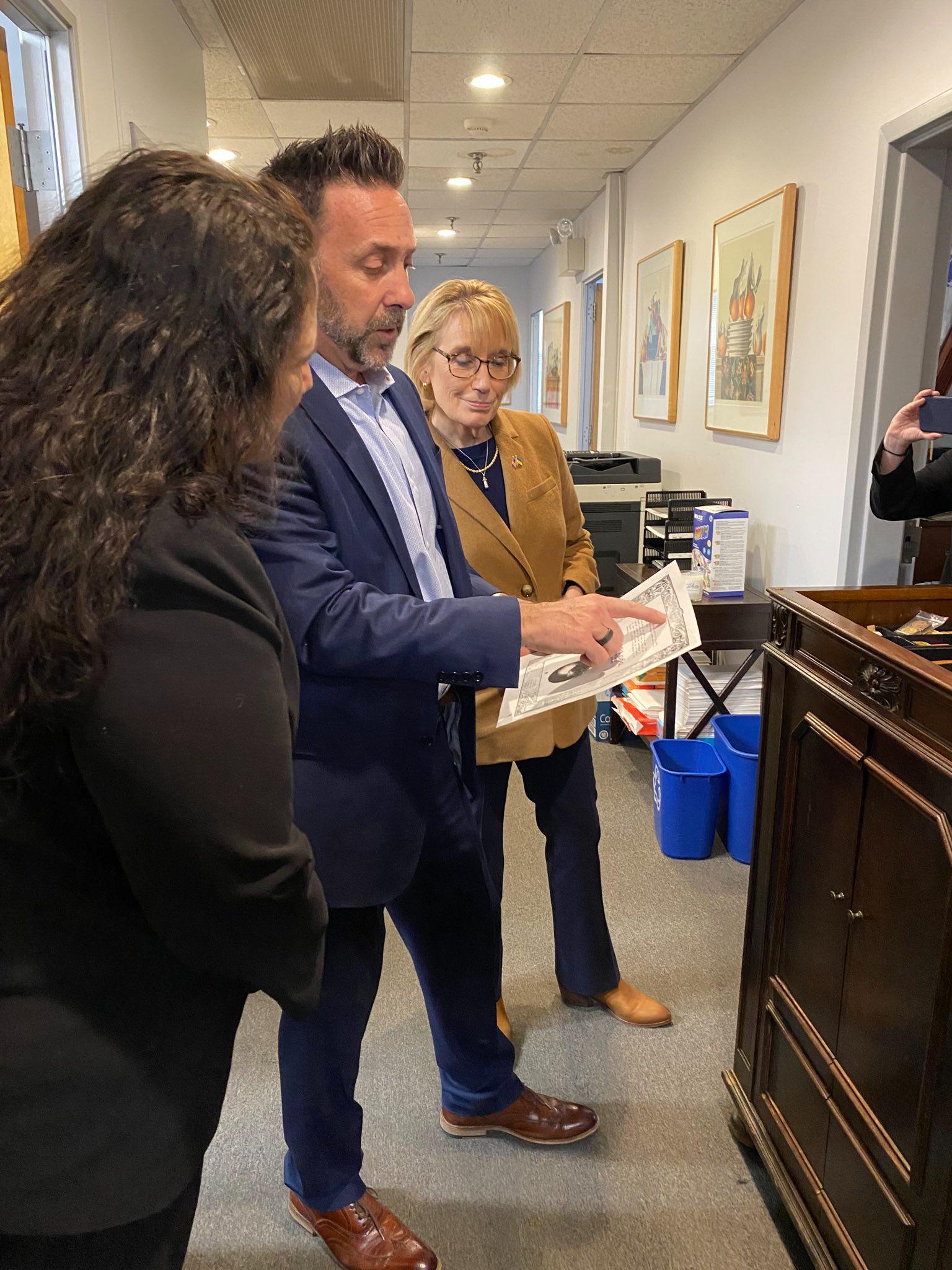 Senator Hassan and SBA Administrator Guzman at Monument Construction (left) and WH Bagshaw (right) in Nashua.
NASHUA – In case you missed it, U.S. Senator Maggie Hassan welcomed Administrator Isabella Casillas Guzman of the Small Business Administration (SBA) to Nashua on Friday, where they visited two New Hampshire small businesses. Senator Hassan and Administrator Guzman first held a discussion at Monument Construction, a veteran-owned business that delivers nationwide construction services. The two then toured WH Bagshaw, a family-owned innovative business, which is the oldest pin manufacturer in the country.
"It was a pleasure to welcome Administrator Guzman to New Hampshire and to visit Monument Construction and WH Bagshaw," said Senator Hassan. "New Hampshire's small businesses and entrepreneurs are at the core of our success – creating good jobs, serving as the backbone of our communities, and moving our state forward. I have been proud to work with the Small Business Administration to provide support to New Hampshire's small businesses and will continue working to ensure that our businesses have the resources to thrive."
"It was a pleasure to join Senator Hassan in New Hampshire and to visit some of the local small businesses that are helping to lead the charge in powering our local and national economies," said Administrator Guzman. "In the past year, we've seen new small businesses start at historic rates, and long-standing businesses like WH Bagshaw Company, Monument Construction and Industrial Protection Products pivot thanks in large part to the American Rescue Plan and SBA assistance. Senator Hassan is a champion for small businesses in New Hampshire and across the country, and we'll continue to work together with Congress to make sure small businesses are getting the support and resources they need to succeed - especially as we help them navigate new opportunities available through the Bipartisan Infrastructure Law and the President's Made in America initiative."
During the visits, the businesses discussed the importance of Congressional funding that they have utilized and the ways that they are continuing to grow their businesses. Both businesses received Paycheck Protection Program funding that Senator Hassan and colleagues worked to secure in COVID-19 relief packages. WH Bagshaw has also utilized Small Business Development Center support, and in the last government funding package, Senator Hassan and colleagues significantly increased funding for these centers.
###