MANCHESTER – In case you missed it, Senator Maggie Hassan joined Manchester Mayor Joyce Craig; Jon DeLena, who leads the Drug Enforcement Administration's New England division; Manchester Police Chief Carlo Capano; Quincy Roy, a student at Memorial High School and member of Makin' It Happen, a substance misuse youth group; as well as McLaughlin Middle School students to promote National Prescription Drug Take Back Day.
National Prescription Drug Take Back Day is an opportunity for individuals to safely turn in prescription drugs that they have at home – and for the first time this year, in part thanks to the advocacy of McLaughlin Middle School students, vaping devices and accessories will also be accepted. Prescription Drug Take Back Day will occur this Saturday across New Hampshire and the country.  
Watch key highlights from the press conference below: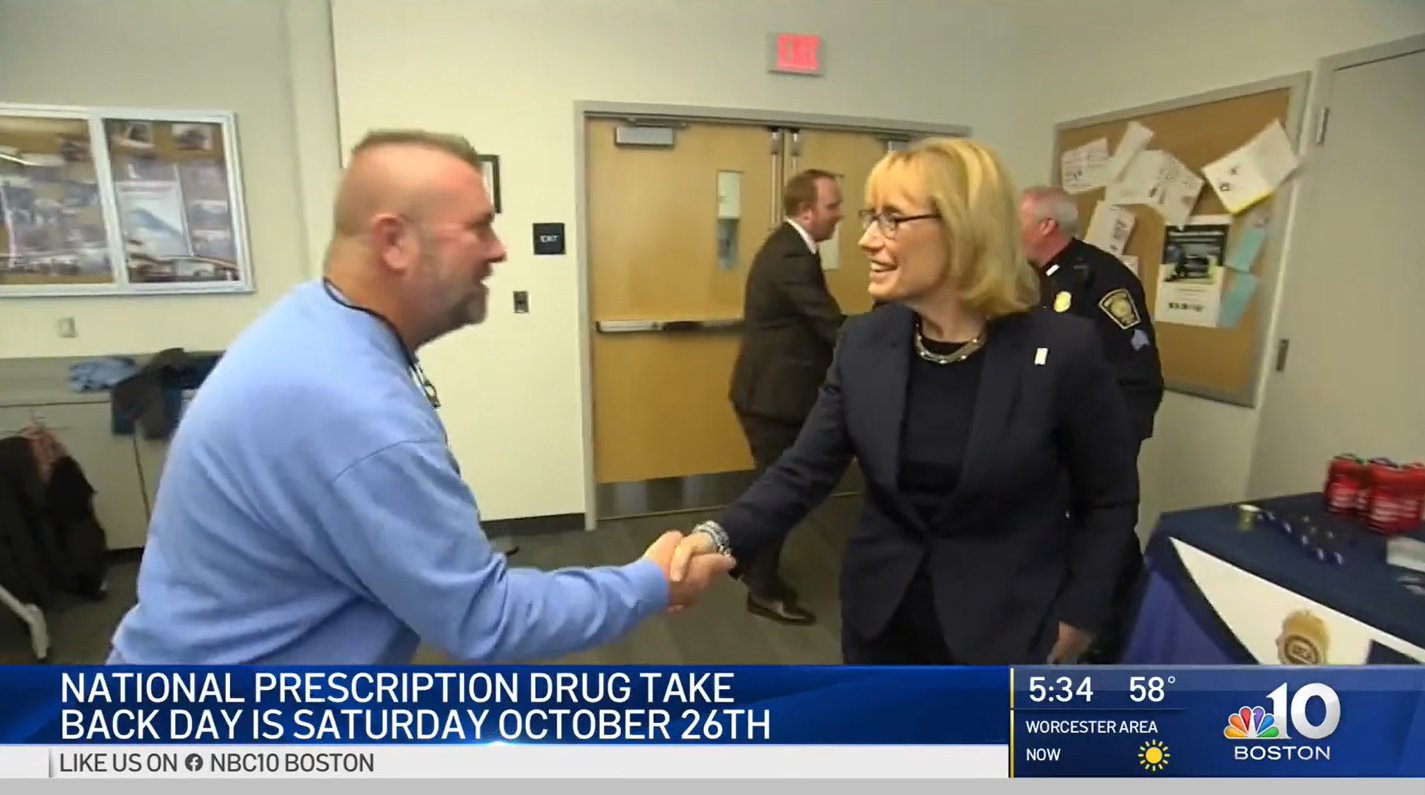 NBC Boston: For the first time, vaping products will be accepted as part of the National Prescription Drug Take Back Day. The event is this upcoming Saturday, October 26. Senator Maggie Hassan spoke about the drug take back event in Manchester, New Hampshire earlier today. There will be 125 collection sites across the Granite State. It's all in an effort to tackle the opioid crisis. 
Senator Hassan: The growing number of illnesses and deaths linked to vaping is alarming and we have to get to the bottom of what is happening. We have to stop children from becoming addicted to these dangerous products.
NBC Boston: Since the start of the program, 12 million pounds of prescription drugs have been collected.
WMUR: Student effort means vaping products can be turned in on Drug Take Back Day
New Hampshire will again take part in National Prescription Drug Take Back Day on Saturday, and this time, Granite Staters will be allowed to turn in vaping products.
For more than a dozen years, the program has provided a free, no-questions-asked way to get rid of prescription drugs. After an effort made by school students, vaping products were added to the list of items that can be turned in.
At a kickoff event Monday morning in Manchester, civic leaders and law enforcement officials were joined by students in high school and middle school to highlight the dangers of vaping.
###