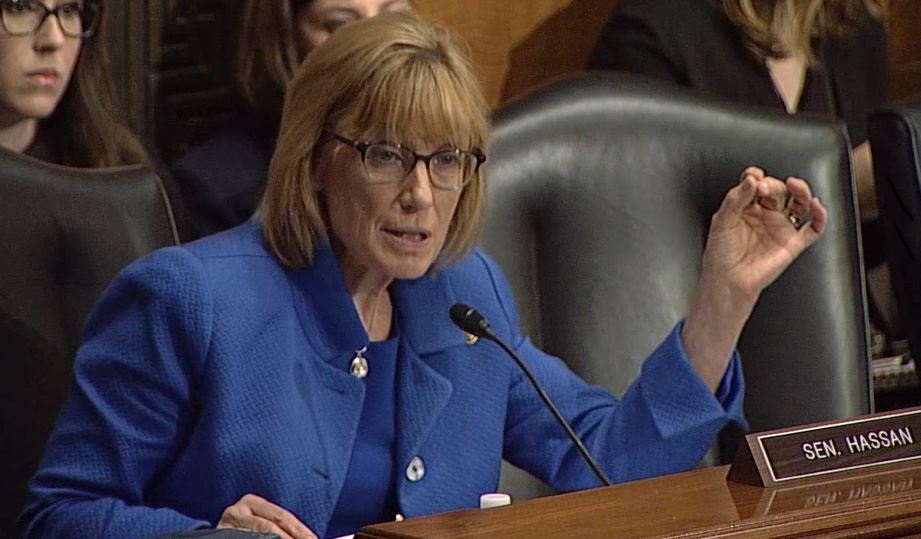 Click here for video of Senator Hassan's remarks.
WASHINGTON – Senator Maggie Hassan today called on Senate Republicans to hold hearings and share details with the public about the Trumpcare bill that they have been working on behind closed doors. Senator Hassan made her comments at a Senate Health, Education, Labor, and Pensions (HELP) Committee hearing,
"Mr. Chair, I come from a state with a large citizen legislature – 424 volunteer legislators – where every single bill is required to get a hearing. You can't pass legislation in New Hampshire if the bill hasn't had a hearing," remarked Senator Hassan. Adding, "we know [Trumpcare] is being worked on in secret, but we don't even have an outline of that bill for us to be able to examine ourselves or get feedback from our constituents."
The Senator also spoke of the critical importance of working together across party lines to help ease the burden of the rising cost of prescription drugs, and noted that from slashing Medicaid to taking away coverage for millions of Americans, Trumpcare would further hurt hard-working families who are already being squeezed.
On the issue of lowering the cost of prescription drugs, the Senator also refuted frequent claims by some drug companies that their products are so expensive because of research and development costs, highlighting the fact that drug makers' high costs are often due to what they spend on marketing their products and to their high profit margins. The Senator underscored the findings from a U.S. Department of Health and Human Services report that found that R&D costs are not the reason prescription drug prices are rising for hard-working Granite Staters. Senator Hassan asked Dr. Gerry Anderson of Johns Hopkins School of Medicine, "Do companies spend more on research and development, or on marketing, advertising, and then add to it in the profits they take?" To which Dr. Anderson replied, "They spend less on research and more on marketing and sales in most of the companies. Essentially, you're correct, that there is no typical relationship between the amount invested in a particular drug and the price of that drug."
###