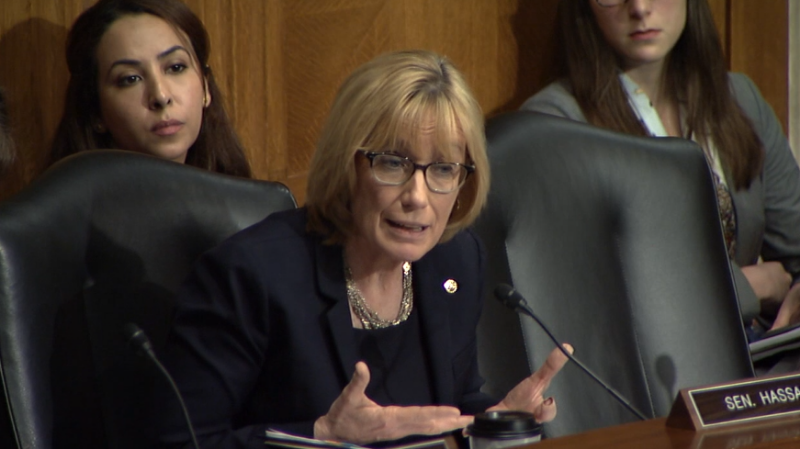 Click here for footage of Senator Hassan's questions. 
WASHINGTON – Senator Maggie Hassan participated in a Senate Health, Education, Labor, and Pensions Committee hearing on the health care workforce in America, where she highlighted the importance of supporting and strengthening the direct care workforce in New Hampshire and across the country, noting that the majority of hands-on care for older adults and individuals who experience disabilities is provided by direct care workers and that the demand for direct care workers is expected to increase by 49 percent between now and 2022.
The Senator also emphasized the need to ensure that nurses are equipped with the skills to care for Granite Staters impacted by public health crises, such as the fentanyl, heroin, and opioid epidemic. Senator Hassan described Rivier University's new Title VIII grant, which is designed to prepare nurses to go into careers in community-based primary care settings to help them address public health crises like the opioid epidemic – in part by increasing nursing students' clinical rotations in primary care settings.
When Senator Hassan asked, "How has exposure to community settings changed the ability of nurses to be ready to care for patients and families impacted by public health crises like opioid addiction," Dr. Julie Sanford, Director and Professor of the School of Nursing at James Madison University, stated, "In my experience whenever we have clinical rotations in community settings it exposes our nursing students to the opportunities that sometimes they don't consider…We all know that health care is shifting out into the community and more and more needs are in the community, so partnering with rural health clinics, partnering with critical access hospitals is very important as we look at training the next generation of nurses."
###