May 26, 2019
PHOTO RELEASE: Senator Hassan Visits U.S.-Mexico Border to Assess Security & Humanitarian Challenges
WASHINGTON – U.S. Senator Maggie Hassan (D-NH), a member of the Senate Homeland Security and Governmental Affairs Committee, today completed a bipartisan congressional delegation visit to assess the security needs and humanitarian challenges at the U.S.-Mexico border. Senator Hassan was joined on the official trip by U.S. Senators Ron Johnson (R-WI), Chairman of the Homeland Security and Governmental Affairs Committee, and Gary Peters (D-MI), Ranking Member of the committee.
"There is no substitute for hearing firsthand from our agents on the ground about the security and humanitarian challenges at our Southern border," said Senator Hassan. "We visited one of the same processing centers that I saw on my official trip to the border last year and saw a dramatic increase in the number of migrants – a reflection of the complexity of the security and moral challenge that we face at the border. The border crisis won't be solved with simple slogans, but only through a thoughtful approach to ensuring that agents on the front lines have the resources they need to boost security and drug interdiction efforts and to address the vast humanitarian challenges. I'm committed to working with members of both parties to do just that."
During the official trip, the Senators visited the central processing center in McAllen, Texas, toured the Rio Grande River border between the U.S and Mexico, and spoke with migrants at Catholic Charities of the Rio Grande Valley. They also visited Houston, Texas, where they were briefed on Coast Guard operations in the region, including how the region is preparing for the next hurricane season and lessons learned from Hurricane Harvey.
The Senators met with officials from the Department of Homeland Security (DHS) and the U.S. Coast Guard (USCG) as well as U.S. Customs and Border Protection (CBP) officers, and participated in routine patrols with U.S. Border Patrol personnel. The delegation also received a briefing from Homeland Security Investigations (HSI) and discussed security challenges with local law enforcement officials.
Senator Hassan has long supported efforts to secure both the Northern and Southern borders. Earlier this year, Senator Hassan joined Senator Peters and colleagues from both parties in introducing bipartisan legislation to address staffing shortages at ports of entry. The legislation authorizes CBP to hire no less than 600 additional CBP officers a year until the agency fills its nearly 4,000 officer shortage.
The Senator also joined colleagues in introducing the bipartisan INTERDICT Act, which the President signed into law, to help ensure that CBP has the technology needed to detect and intercept fentanyl and other illegal synthetic opioids. She also cosponsored the Central American Reform and Enforcement Act to help address the endemic violence and humanitarian crises in El Salvador, Guatemala, and Honduras that is pushing local women, children, and families to flee to seek refuge in the U.S.
See below for pictures from the visit (please email press@hassan.senate.gov if you need higher-resolution files):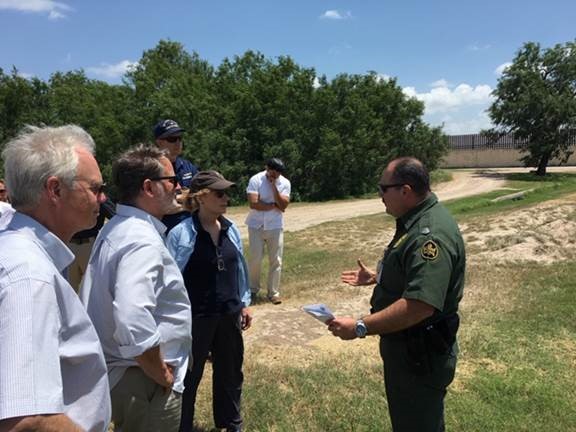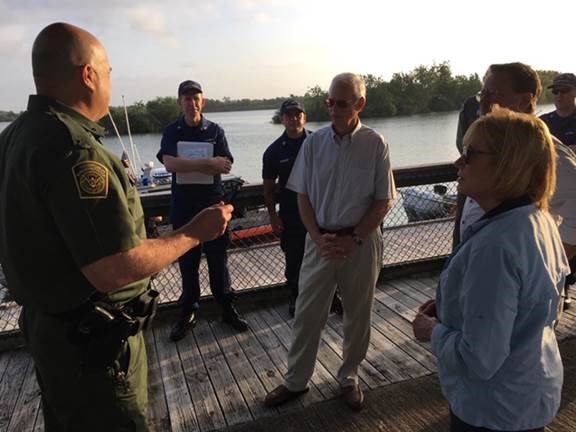 ###
---
---
Next Article
Previous Article