July 31, 2019
Senator Hassan Blasts Big Pharma on Senate Floor for Putting Profits Before People
New Data Shows Nearly 290 Million Prescription Pain Pills Sent to New Hampshire From 2006 -2012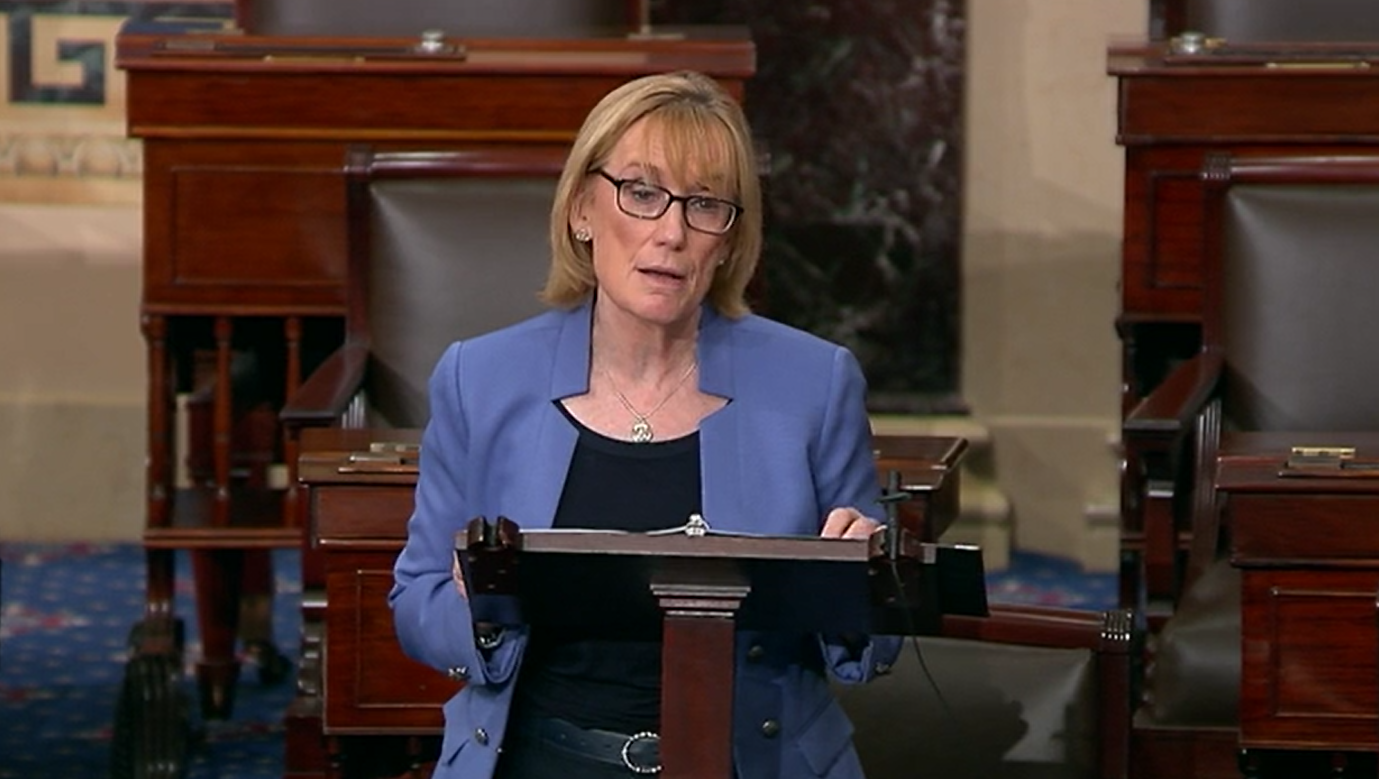 To watch Senator Hassan's floor speech, click here.
WASHINGTON – Senator Maggie Hassan today took to the Senate floor to blast pharmaceutical companies for putting profits before people. A recent report from the Drug Enforcement Administration found that nearly 290 million prescription pain pills were sent to New Hampshire from 2006-2012.
"Recent data released by the Drug Enforcement Administration showed that between 2006 and 2012, just six years, companies distributed 76 billion pills of oxycodone and hydrocodone throughout the country, including 290 million pills sent to New Hampshire, a state with only 1.3 million people," Senator Hassan said. "That works out to about 30 pills per person, per year in the Granite State. And as they distributed those unfathomable amounts of opioids, pharmaceutical companies pushed these drugs with deceptive marketing tactics – despite the known risks of addiction – to maximize their profits."
Senator Hassan continued, "In addition to the devastating impact that big pharma has had in fueling the substance misuse crisis – the industry has also hurt patients by massively increasing the cost of prescription drugs. One of the top issues I hear about from people in New Hampshire is the fact that affording life-saving medications is becoming more and more out of reach. And high drug costs are too often forcing seniors and families to make agonizing decisions."
Senator Hassan concluded, "From the substance misuse crisis to the skyrocketing costs of prescription drugs – this body has failed to act to hold big pharma accountable for far too long. That must change. And I'm committed to working with anyone who is serious about finally acting to put patients first."
In an effort to lower the skyrocketing costs of prescription drugs, Senator Hassan last week helped advance major bipartisan legislation to lower the cost of prescription drugs. The bipartisan Prescription Drug Pricing Reduction Act would enact a cap on out-of-pocket prescription drug costs for Medicare Part D beneficiaries and crack down on pharmaceutical companies that raise drug prices higher than inflation. Furthermore, during a Senate Finance Committee hearing earlier this year, Senator Hassan confronted a top Janssen Pharmaceuticals executive for her company's role in spreading misinformation about addiction that helped fuel the opioid crisis.
###
---
---
Next Article
Previous Article