Senator Hassan Celebrates Opening of Currier Museum of Art Exhibition
Exhibition Displays Murals of the White Mountains Commissioned Through the New Deal's Works Progress Administration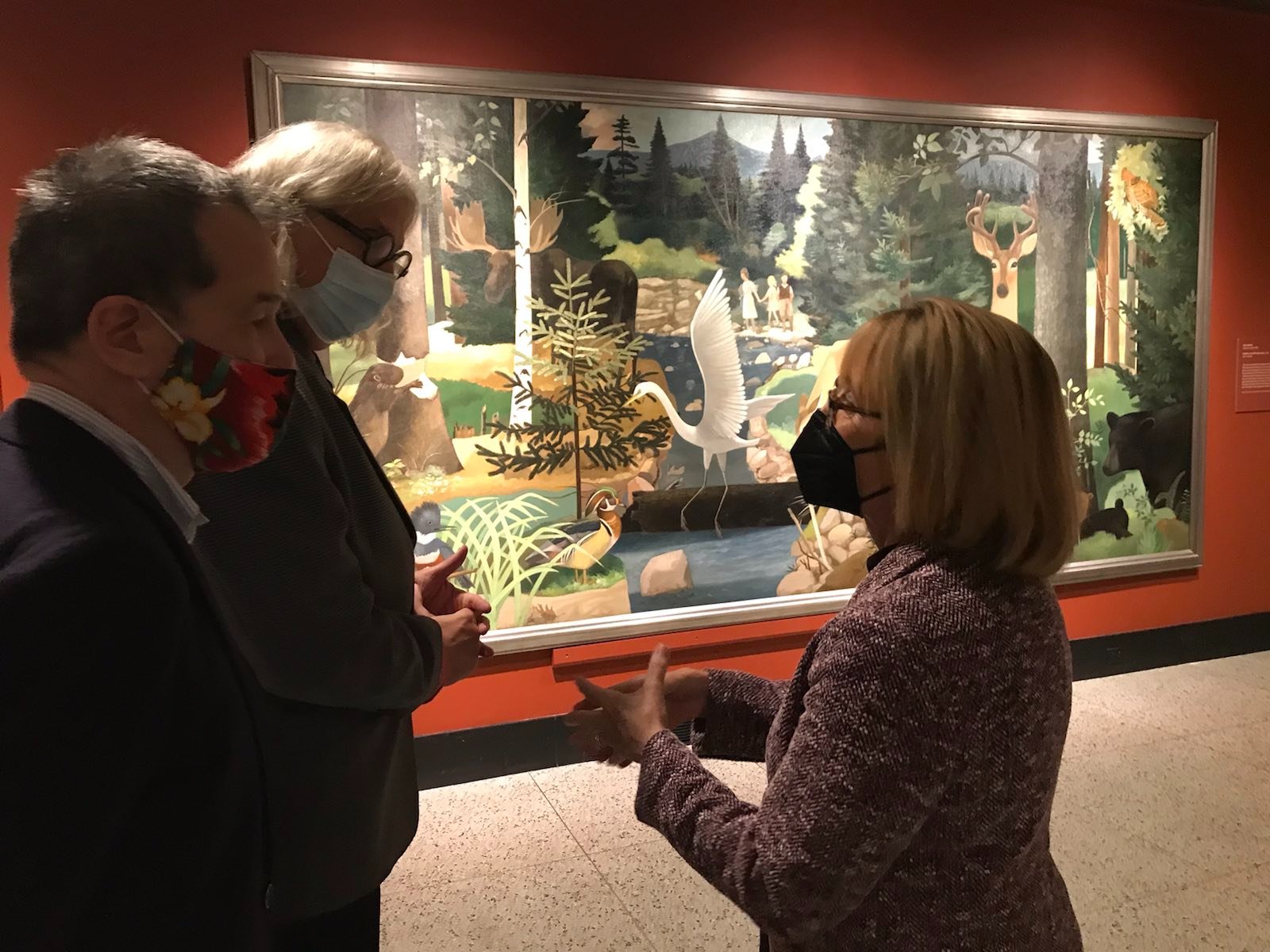 Senator Hassan attends new exhibition at Currier Museum of Art.
MANCHESTER –  U.S. Senator Maggie Hassan today delivered remarks at the opening for the Currier Museum of Art's new exhibition "WPA in NH: Philip Guston and Musa McKim." 
Senator Hassan also toured the museum and discussed the Art for Vets program, which offers free opportunities, such as creative art activities and art-viewing for veterans, active service members, and their families. The Currier significantly expanded the program with federal COVID-19 relief funding.
"The Currier Museum showcases impressive art that helps people learn, gain new perspectives, and engage with our culture, our history, and each other," said Senator Hassan. "I was glad to be a part of today's exhibition opening, as well as hear more about the Arts for Veterans program, which recognizes how art therapy can help veterans who have grappled with PTSD and other challenges."
The new exhibition features the works of Philip Guston and Musa McKim, who painted a pair of murals for the federal forestry building in Laconia, New Hampshire that were commissioned by the Works Progress Administration (WPA), which established public projects and supported artists under President Roosevelt's New Deal. The murals are each 14 feet. One depicts sustainable logging and the other showcases wildlife in the White Mountains.
###