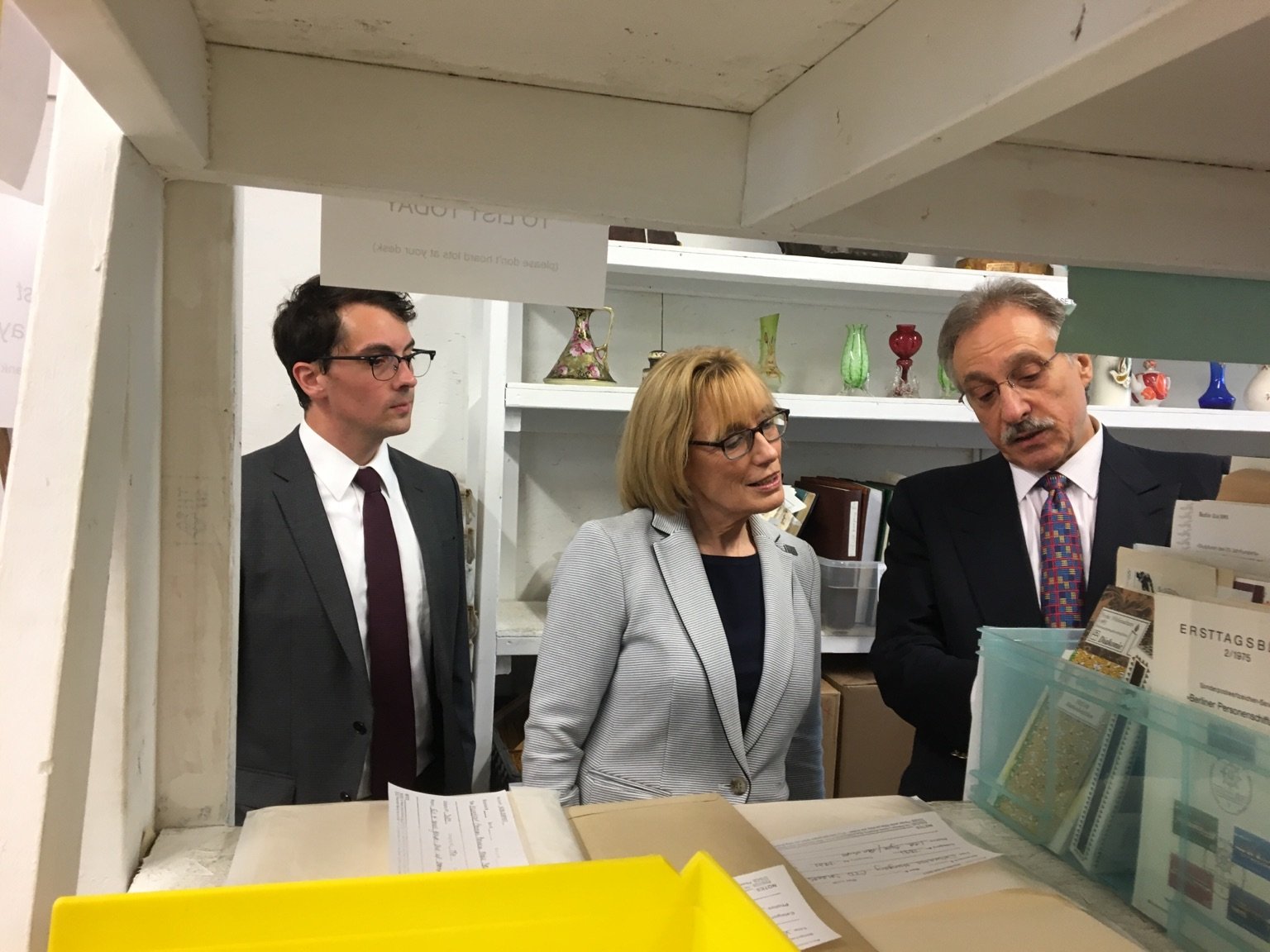 Senator Hassan discusses need to reverse backwards Wayfair ruling on internet sales tax at NobleSpirit.
PITTSFIELD – Senator Maggie Hassan today visited NobleSpirit to discuss the Supreme Court's backward ruling in South Dakota v. Wayfair Inc. with the leadership of NobleSpirit and other online retailers in New Hampshire. The Wayfair ruling requires businesses in non-sales tax states to collect sales tax for other states, creating a burdensome new tax collection system that many small businesses are struggling to comply with.
"The Supreme Court's backward ruling in Wayfair has created mountains of red tape for Granite State businesses, and it has especially hurt small businesses who rely on their online profits to stay afloat," Senator Hassan said. "I will keep pushing my colleagues on both sides of the aisle to adopt legislation to protect small businesses from the difficult and expensive task of adhering to a new and complicated tax collection system."
"Because of the Wayfair decision, our small business will be significantly burdened if we have to continue complying with this complicated tax code," said Joe Cortese, the owner of NobleSpirit. "One of the greatest advantages of starting a business in New Hampshire is the absence of a broad-based sales tax, and I want to thank Senator Hassan for her work to protect small businesses like NobleSpirit from these burdensome regulations."
NobleSpirit sells rare coins and stamps on eBay and is a major wholesale supplier of coins, stamps and paper money to dealers throughout the world. To learn more about the impact that the Wayfair decision will have on NobleSpirit, click here. 
Senator Hassan has been a leader in efforts to try to reverse the Wayfair decision and protect New Hampshire small businesses from mountains of new red tape. Senator Hassan recently called on the Senate Finance Committee - on which she serves - to hold a hearing on how the Supreme Court's ruling in Wayfair will affect small businesses. In January, Senator Hassan joined in reintroducing the Stop Taxing Our Potential (STOP) Act to overturn the Wayfair decision. Additionally, last year, Senator Hassan joined in introducing a bill that would prevent new red tape from being imposed on small businesses as a result of this court ruling.
###