October 23, 2019
Senator Hassan Discusses State & Local Cybersecurity With Senior FEMA Official
As a Member of the Homeland Security Committee, Senator Hassan Is Focused on Bolstering Cybersecurity at All Levels of Government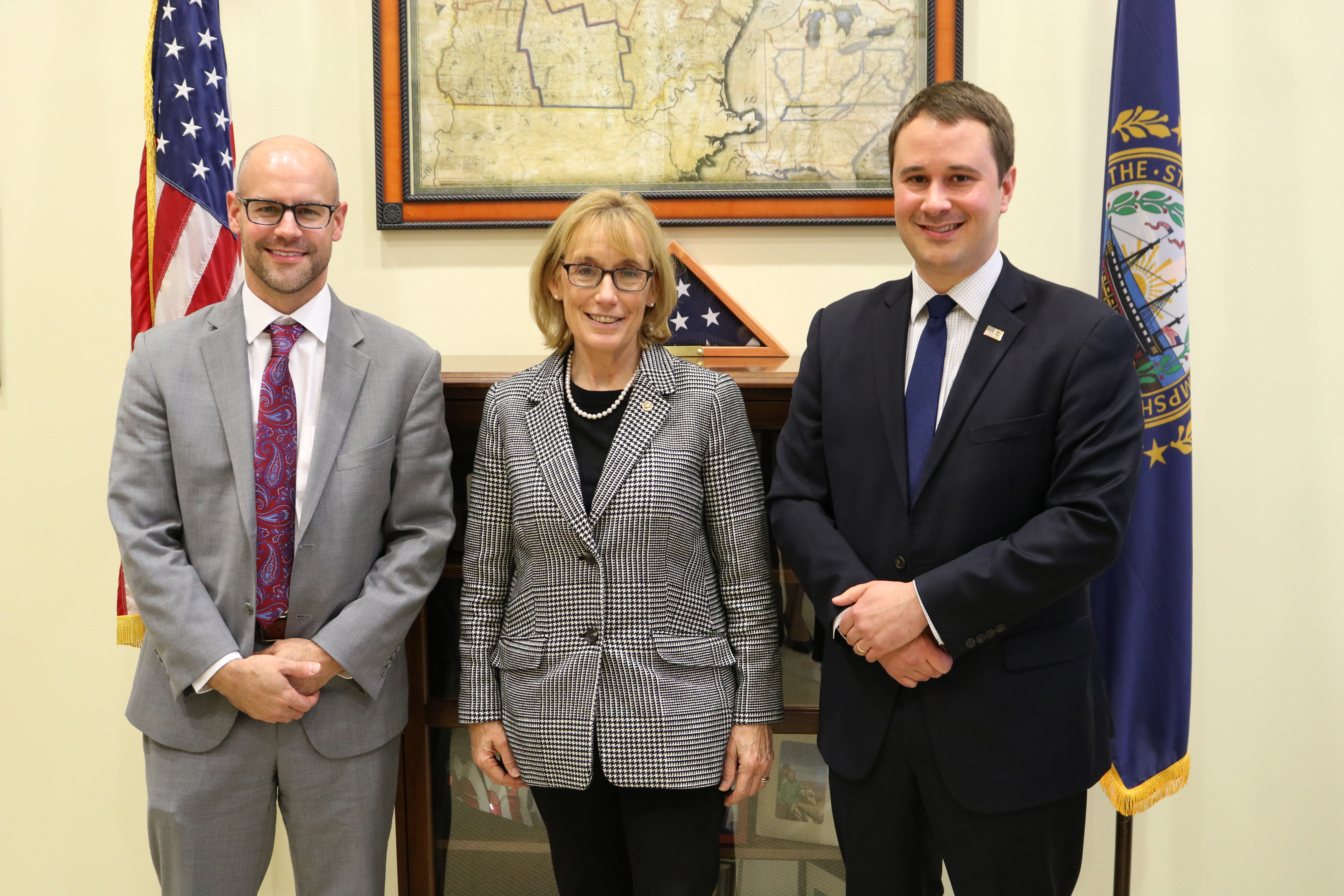 Senator Hassan meets with senior FEMA official, Chad Gorman.
WASHINGTON – Senator Maggie Hassan sat down with Chad Gorman, the Acting Assistant Administrator for National Preparedness for Federal Emergency Management Agency (FEMA), yesterday to discuss how to best protect all levels of government from cyberattacks, including ransomware attacks. Right now, FEMA is preparing for their upcoming National Level Exercise, which will include a focus on helping all levels of government and private entities better prepare for potential cyberattacks.
"State and local governments, hospitals, and businesses are under constant threat from cyberattacks, and it was helpful to speak with Mr. Gorman about how the Federal Emergency Management Agency is preparing public and private entities alike for these sorts of attacks," Senator Hassan said. "As a member of the Homeland Security Committee, I remained focused on strengthening our cyber infrastructure to prevent against these ever-evolving digital attacks."
Over the summer, Senator Hassan joined members of the New Hampshire National Guard and local, state, and federal officials for Cyber Yankee 2019, a training exercise to prepare for and prevent cyberattacks. Following the event, Senator Hassan requested the meeting with Mr. Gorman to hear more about the National Level Exercise, which similarly puts government, community, and business leaders through training exercises to better prepare for and prevent cyberattacks. Earlier in the summer, Senator Hassan spoke with Strafford County officials about the recent cyberattack that hit their county government.
As part of her efforts to protect all levels of government from cyberattacks, Senator Hassan recently sent a letter to the U.S. Government Accountability Office to review how the federal government is assisting state and local governments in bolstering their cybersecurity. Senator Hassan also joined in introducing the bipartisan Advancing Cybersecurity Continuing Diagnostics and Mitigation Act, which would update and improve federal agencies' cybersecurity, and make additional cyber defense resources available to Strafford County and other state and local governments. Last year, the President signed two bipartisan bills from Senator Hassan and Rob Portman (R-OH) to help strengthen cyber defenses at the Department of Homeland Security.
###
---
---
Next Article
Previous Article