Senator Also Underscores Importance of Bipartisan AIRWAVES Act She Introduced to Help Close Urban-Rural Digital Divide and Free Up Additional Spectrum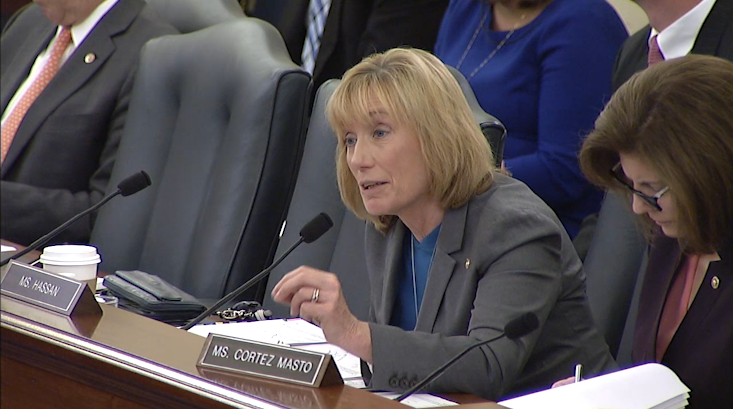 See video of the hearing here. 
WASHINGTON -  Senator Maggie Hassan participated today in a Senate Commerce, Science, and Transportation Committee hearing where she highlighted the cybersecurity vulnerabilities associated with the Internet of Things (IoT). Senator Hassan pointed to the devastating cyber-attack on the New Hampshire company Dyn Inc., which infected baby monitors and other internet-connected devices with malware and led to dozens of major retailers and media websites being taken off line for several hours.
Senator Hassan asked the panel of witnesses representing technology companies what their approach to cybersecurity is and how they believe the federal government should work with the private sector to ensure devices are secure. The witnesses acknowledged that more work needs to be done to secure these products – both to protect national security and promote innovation. Michael Adcock, the Executive Director of Telehealth Center University of Mississippi Medical Center, noted that "if the patients aren't comfortable with that cyber security and what steps we're taking, they're not going to use it."
Senator also highlighted how the bipartisan Advancing Innovation and Reinvigorating Widespread Access to Viable Electromagnetic Spectrum (AIRWAVES) Act, which she introduced with Senator Cory Gardner (R-CO), would help free up spectrum for commercial use and leverage the success of spectrum auctions to close the urban-rural divide. The witnesses testified to the importance of the AIRWAVES Act; Cartasite Founder and CEO David Armitage Founder pointed to the problems with his workers who spend a lot of time outside of coverage areas, and Lindsay Corporation President and CEO Timothy Hassinger noted the frustration of not being able to exchange real-time information in areas where spectrum and broadband coverage is lacking.
###