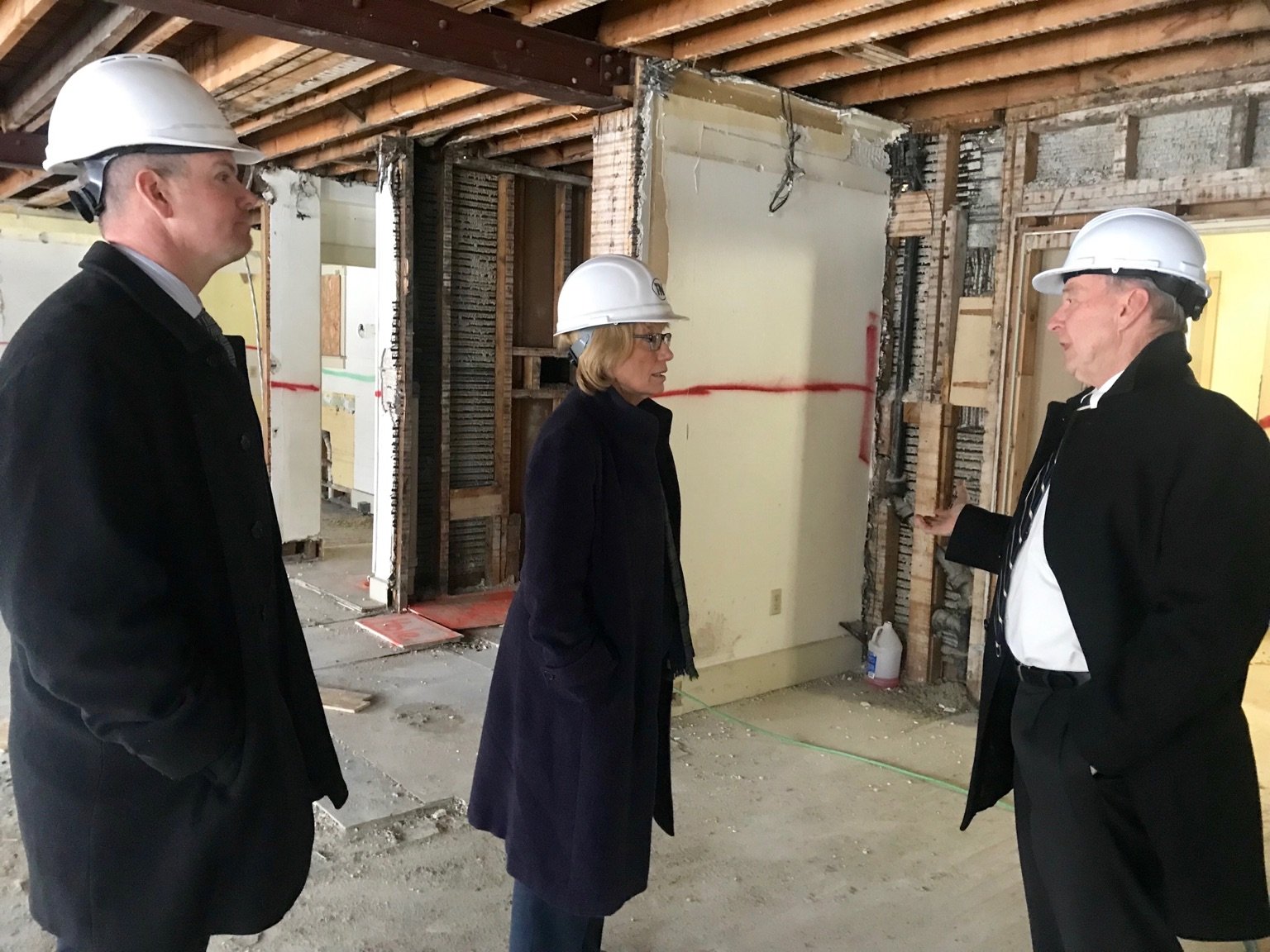 Senator Hassan highlights the impact of the government shutdown at a groundbreaking ceremony in Claremont.
CLAREMONT – Senator Maggie Hassan today highlighted the impact of President Trump's government shutdown during a groundbreaking ceremony for Goddard Block Revitalization Project, which will provide affordable housing to low- and moderate- income Granite Staters in Claremont. Senator Hassan also emphasized the importance of expanding affordable, safe, and stable housing for hard-working Granite Staters and how that can help New Hampshire businesses attract and retain employees. 
"Goddard Block Revitalization Project will create much-needed affordable housing for hard-working Granite Staters, allowing them to better engage in the economic and civic life of their communities," Senator Hassan said. "Projects like this are vitally important to expanding opportunity for lower income Granite Staters, and I am grateful for the combination of state and federal grants that have made developments such as Goddard Block possible. Unfortunately, because of this senseless government shutdown, certain federal programs that support affordable housing are at risk of losing funding, causing those currently living in affordable housing units across the state to worry about their future. Due to a lack of appropriations, the Department of Housing and Urban Development is unable to renew rental assistance contracts with private landlords, plunging hundreds of Granite Staters who rely on these units into uncertainty and potentially placing a financial burden on the private land owners. This is just one more example of how this shutdown is hurting far too many in our state, and I will continue fighting for a solution."  
The Goddard Block Revitalization Project is funded through a combination of state and federal grants, such as the Federal Low Income Housing Tax Credit Program (LIHTC), as well as tax relief incentives from the City of Claremont. Due to the shutdown, development projects similar to this one may not be able to access the financial tools that they need from the federal government to continue building affordable housing units for low-income households, potentially stalling production for critical projects.
Earlier this week, Senator Hassan joined her colleagues in sending a letter to President Trump outlining the impacts of the government shutdown on affordable housing in the country. Click here to see the letter. 
###