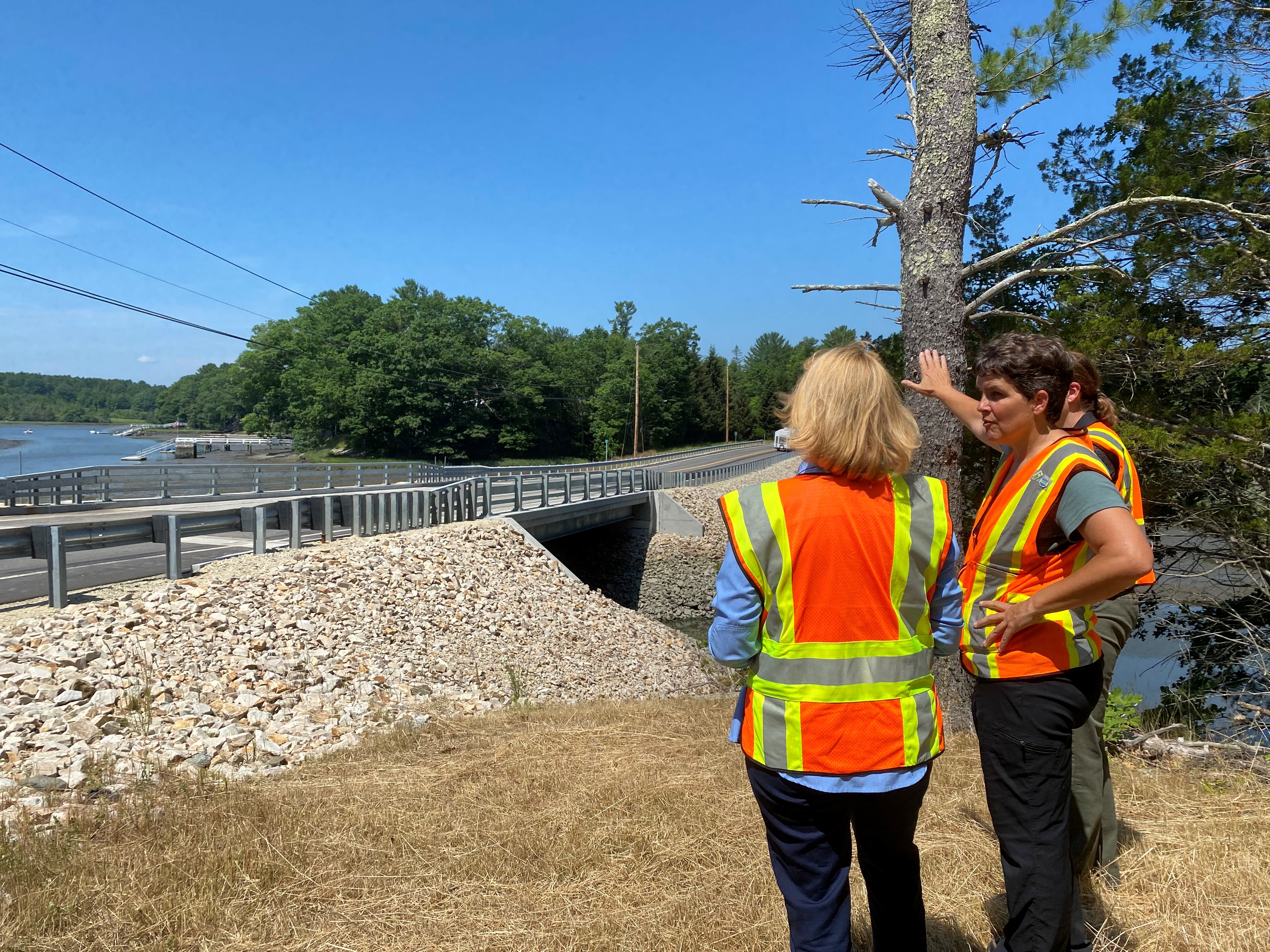 Senator Hassan visits Bunker Creek Bridge.
DURHAM – U.S. Senator Maggie Hassan visited the Bunker Creek Bridge Replacement Project today to highlight infrastructure needs across the state, and was joined by New Hampshire Department of Transportation (DOT) officials, including NH DOT Commissioner, Victoria Sheehan. Senator Hassan is a member of the bipartisan group of Senators who reached an agreement with the White House on a comprehensive infrastructure bill last week, and is continuing to work with her colleagues on both sides of the aisle to build support for the legislation.
"A modern and strong infrastructure is critical to the success of New Hampshire's people, businesses, and economy," Senator Hassan said. "It is clear that we need to fix our highways, roads, and bridges, and I am glad to be part of the bipartisan coalition of Senators that joined with the White House to announce a framework for major new investments in our country's infrastructure. I look forward to working with my Democratic and Republican colleagues to finalize this historic investment in America and ensure that New Hampshire's priorities are reflected in the final bill."
The Bunker Creek Bridge Replacement Project is a $7.1 million project funded through a mix of state and federal funds to replace the Bunker Creek Bridge on U.S. Route 4 in Durham. U.S. Route 4 is an important east-west route in New Hampshire that connects Concord with the Seacoast. The road carries 16,000 vehicles per day and crosses several environmentally sensitive areas – including Great Bay. The new bridge is higher than the old bridge to accommodate 100-year flooding concerns, includes accommodations for bicyclists and pedestrians, and was constructed to meet today's standards for design, safety and resilience.
###