June 20, 2017
Senator Hassan Joins Colleagues to Highlight How Trumpcare Would Increase Health Care Costs for Older Granite Staters and Americans
Under Trumpcare, Older Adults Could be Charged Five Times More than Younger Americans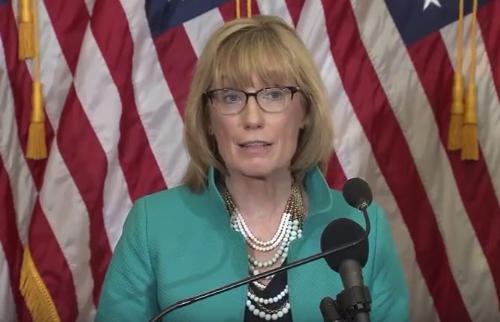 Click here for video of Senator Hassan's remarks.
WASHINGTON – Today, Senator Maggie Hassan (D-NH) joined Senators Bob Casey (D-PA), Kirsten Gillibrand (D-NY), Chris Van Hollen (D-MD), and 63-year-old cancer survivor, Susan Flashman, to highlight how Trumpcare would increase health care costs for older Granite Staters and Americans.
"Trumpcare would have devastating impacts on millions of Americans, including our nation's older adults," Senator Hassan remarked. "The dangerous Trumpcare proposal that Senate Republicans are working on behind closed doors would jeopardize the ability of seniors to stay in nursing homes or receive in-home care by slashing funding for Medicaid. And by creating an age tax, Trumpcare would lead to huge premium increases for older citizens."
Senator Hassan urged all Granite Staters and Americans to speak out about how the bill, which President Trump himself has called "mean," would negatively impact them.
"I urge people in New Hampshire and across America to share their stories, call their elected officials, and make clear that this 'mean' bill is simply unacceptable," Senator Hassan urged.
According to the non-partisan Congressional Budget Office, Trumpcare would lead to 20% higher premiums in 2018, with especially high premium hikes for older Americans. Trumpcare would also create an age tax, letting plans charge older adults up to five times more than younger people, which would hit Americans between the ages of 50-64 particularly hard. By changing Medicaid into a per capita cap system, Trumpcare would massively cut the Medicaid program, which millions of seniors across the country depend upon to stay in nursing homes and to receive in-home care.
###
---
---
Next Article
Previous Article