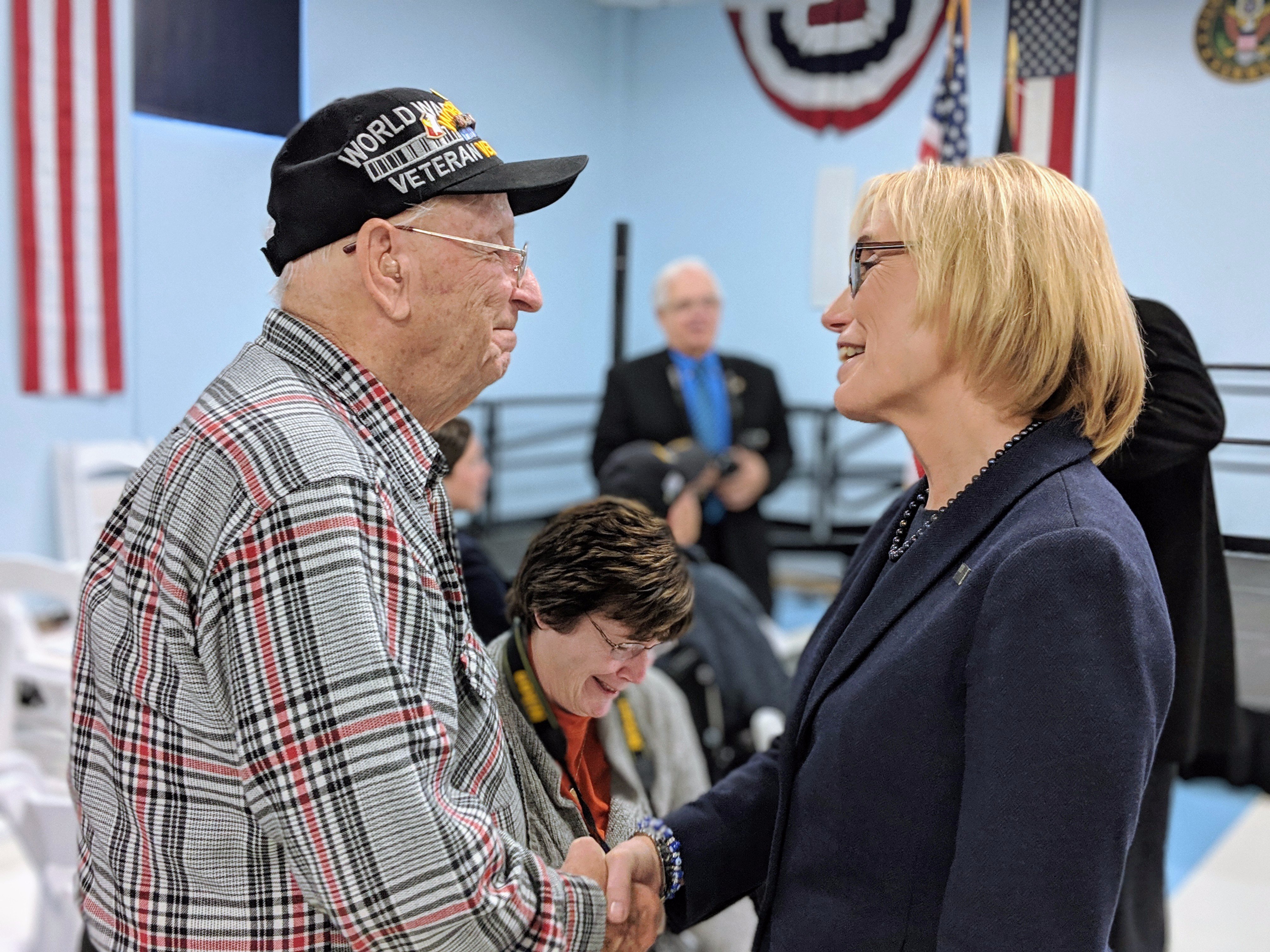 Senator Hassan participates in Veterans Day events across the Granite State.
WINDHAM – Senator Maggie Hassan today participated in the Windham High School National Honor Society's annual Veterans Day Assembly, where she spoke with students and recognized the veterans and service members who have sacrificed bravely in defense of America's freedoms.
Senator Hassan also participated in the New Hampshire Veterans Home Veterans Day Ceremony, where she reaffirmed her commitment to ensuring that veterans receive the resources and support they need and have earned.
"I'm grateful every year for the opportunity to talk with people all around our state about how much we appreciate the service and sacrifices of all of our veterans," Senator Hassan said. "It's particularly important on Veterans Day to take time to recommit ourselves to supporting our incredibly brave and selfless veterans and their families, and it's also important to recommit ourselves to the core American values that they fought for and to ensuring that our country is ever worthy of their sacrifices. 
Last week, Senator Hassan gave remarks at the Woodbury School Veterans Day Ceremony, where she emphasized to students the importance of supporting and honoring veterans and continuing their tradition of service in order to keep America safe and strong. On Sunday, Senator Hassan will speak at the New Hampshire State Veterans Cemetery Veterans Day Ceremony in Boscawen.
###