March 14, 2019
Senator Hassan Presses HHS Secretary Azar on Trump's Proposed Budget That Would End Medicaid Expansion, Disrupt Efforts to Combat Opioid Crisis
Senator Hassan Also Received A Commitment from Secretary Azar to Keeping Working With Bipartisan Group of Senators to End Surprise Medical Billing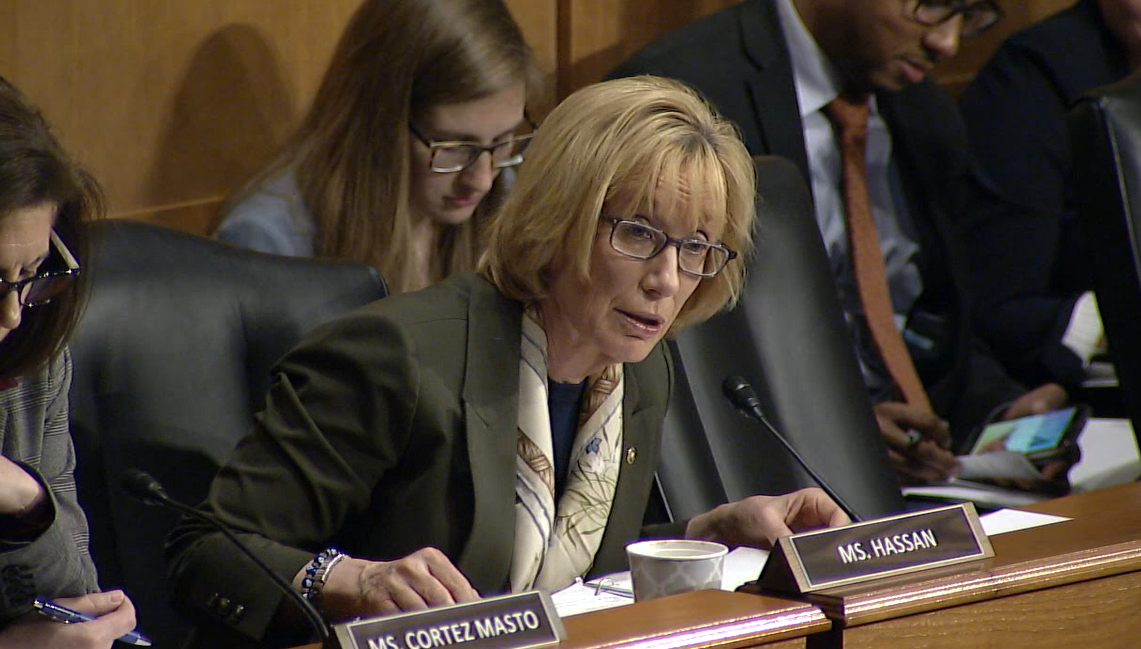 To watch Senator Hassan's questioning, click here.
WASHINGTON – During a Senate Finance Committee hearing today, Senator Maggie Hassan pressed Health and Human Services (HHS) Secretary Alex Azar on the Trump Administration's proposed FY 2020 budget that would cut and cap the traditional Medicaid program and end Medicaid expansion, moves that would severely set back efforts to combat the opioid epidemic and take away access to health care for tens of thousands of New Hampshire citizens.
Senator Hassan noted that while she appreciated that the Trump Administration's budget maintains funding for State Opioid Response grants, far more funding will be needed to combat the opioid crisis. She asked Secretary Azar how much funding he thinks it will take over the next ten years to truly turn the tide of the crisis, to which he said he could not provide a dollar figure.
The Senator went on to press Secretary Azar on the budget's proposal to end Medicaid expansion, a tool experts on the front lines have said is the number one tool at their disposal to combat the opioid crisis.
"While I appreciate – as I just said – that there is funding specifically targeted toward combating the opioid crisis in this budget, the budget would also slash programs that are absolutely critical to fighting this crisis, as well as undermining critical health care services for millions of Americans, and thus harm our efforts to combat this crisis," Senator Hassan said.
Senator Hassan continued, "In states that have expanded Medicaid – as we did on a bipartisan basis in New Hampshire when I was Governor – hard-working people have better access to the health care, including substance use disorder treatment, that they need to live healthy, productive lives. In the last year, states across the country – including deeply conservative ones – have voted by referenda to authorize Medicaid expansion in their states."
When asked why – despite popular support for Medicaid expansion at the ballot box – this budget seeks to end this critical program, Secretary Azar cited that they planned to implement a block grant system. A block grant system would result in massive cuts to the program.
The Senator began her questioning by highlighting an area of agreement and asking Secretary Azar to commit to continue working with the bipartisan group of Senators seeking to end surprise medical bills. "Absolutely," Secretary Azar said. "We are deeply committed to solving this problem and we appreciate your and Senator Cassidy's leadership."
###
---
---
Next Article
Previous Article