September 10, 2019
Senator Hassan Statement on Anniversary of the 9/11 Terrorist Attacks
Senator Hassan Participated in a Field Hearing Earlier This Week at the 9/11 Memorial & Museum to Discuss Evolving Threats to Homeland Security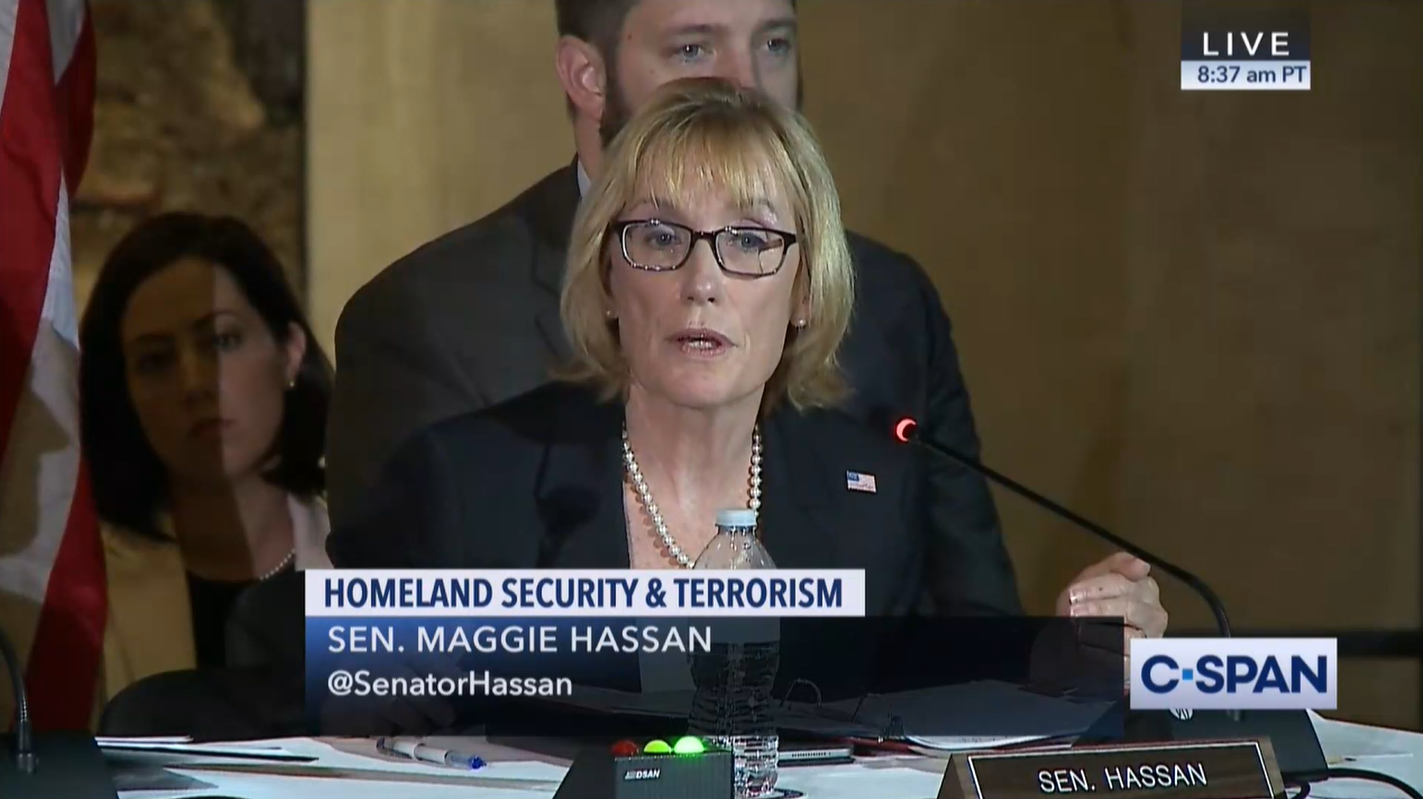 Click here to watch Senator Hassan reflect on her personal experience on September 11, 2001 during a field hearing at the 9/11 Memorial Museum.
WASHINGTON – Senator Maggie Hassan released the following statement ahead of the anniversary of the terrorist attacks on September 11, 2001:
"Tomorrow marks the 18th anniversary of the attacks on 9/11, and no matter how many years go by since that horrific day, we always come together to remember the families and loved ones we lost, as well as the brave first responders and ordinary citizens who risked their lives to save others. The extraordinary acts of bravery that we witnessed on that day will never be forgotten, and while we reflect on the past, we should also take the time to remember the men and women in uniform who continue to sacrifice so much in order to keep the rest of us safe, secure, and free. I'll continue to work across the aisle on the Senate Homeland Security Committee to help us stay one step ahead of those who wish to do us harm."
Earlier this week, Senator Hassan participated in a field hearing at the 9/11 Memorial & Museum, where she questioned three former Department of Homeland Security secretaries from the Bush and Obama Administrations about the current state of homeland security. Senator Hassan asked the witnesses about evolving threats to the homeland, including what the federal government can do to best protect places of worship from attack, as well as efforts to bolster cybersecurity for state and local governments.
###
---
---
Next Article
Previous Article