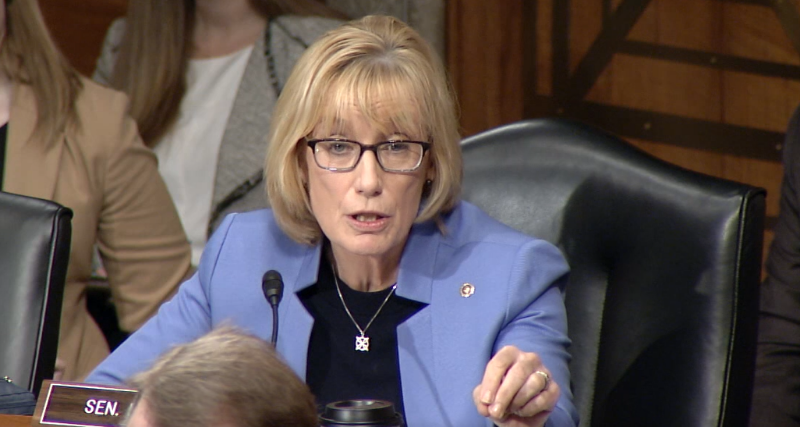 To watch Senator Hassan's questioning, click here.
WASHINGTON – As a member of the Senate Homeland Security and Governmental Affairs Committee, Senator Maggie Hassan today questioned Ronald Vitiello during his nomination hearing to become the Director of Immigration and Customs Enforcement (ICE). Senator Hassan specifically pressed the nominee on the long-term health impacts on children that result from detaining families indefinitely and separating children from their parents, as well as ICE's treatment of members of New Hampshire's Indonesian community.
In a one-on-one meeting in October, Senator Hassan provided Mr. Vitiello with a report by the American Academy of Pediatrics about the long-term health impacts on children from indefinitely detaining families and separating children from their parents, which Mr. Vitiello committed to review. Under repeated questioning from Senator Hassan during today's hearing, Mr. Vitiello finally acknowledged that he agreed with the findings of the report. However, Mr. Vitiello would not commit to recommending to the President that he end these policies, to which Senator Hassan responded, "We have the capacity in the United States of America to control our borders without harming children. That is something that I am quite confident we can do. So what I would like to do is move from a situation where you and some of your colleagues are trying to defend what happened, or trying to talk about the difficulty of families on the border as an excuse, and I'd like you to start moving forward for solutions that protect children while securing our borders. Both are possible. Because we're the United States, we do hard things."
Senator Hassan also pressed Mr. Vitiello on his claim that the Indonesian community – who fled their homeland under religious persecution – should be subject to deportation: "So your answer to me is that even though these people have built lives in the United States. Even though they sought asylum and they are in legitimate fear of religious persecution and violence should they return to their countries of origin, even though they are tax-paying, even though they have built businesses, even though their families are here, and even though there are many more people who are actually engaged in criminal behavior who ICE could be prosecuting, you all are going to prioritize Granite Staters who have built lives in this country and sought justice from us?"
###